Welcome to the monthly IDEAS Blog Hop. We are a group of international demonstrators who create a monthly
bundle of tutorials for our customers and team members. The November bundle theme features
holiday décor, packaging, gifts, tags, ornaments – 3D items that are gifts or that celebrates and/or decorates for a holiday.
I chose to use the cute little Christmas bird from the Birds of a Feather stamp set found in the Holiday Catalog for my project this month. This set includes a bird and a sentiment for Halloween, Thanksgiving, Christmas and even Valentine's Day, and they are soooo cute!!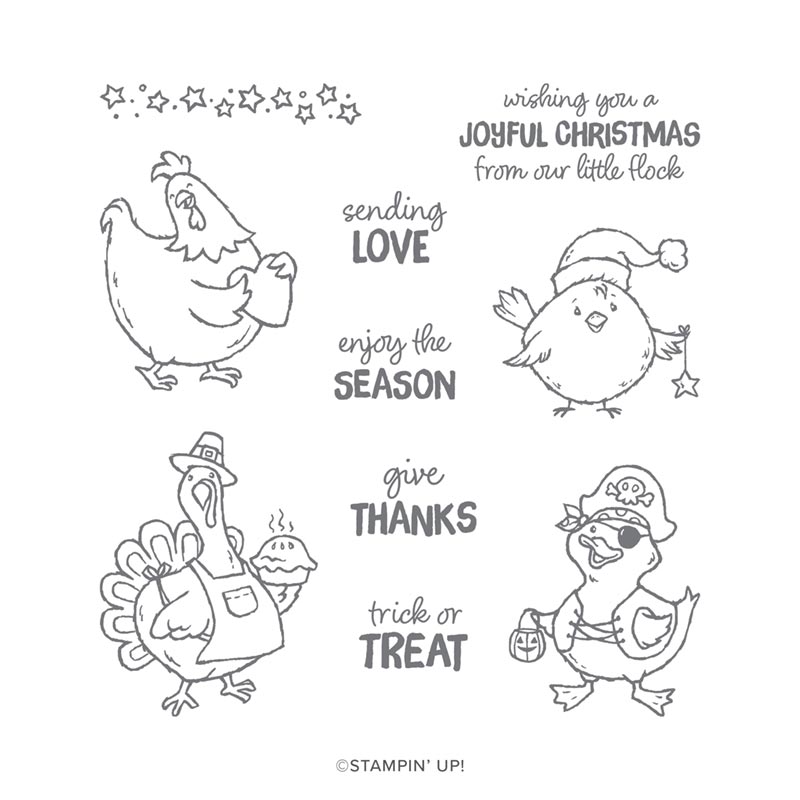 While I am not going to show you my actual projects, you gotta' buy the tutorial to see them all, here is a sneak peek of some of the included projects:
But, I will show you an alternate project using the same set, so you can see the type of projects you can expect. Isn't he even cuter colored and surrounded by Christmas joy!!
The tutorials include current Stampin' Up! products, have color photos, supply lists, step by step instructions, and feature both imperial and metric measurements! There are over 20 projects included, both cards and 3D items included.
Would you like a copy of the instructions of all the projects to use for your personal use, or even to use in your classes? Contact me, or your participating demonstrator, to find out how to get your tutorial bundle! T
hey are available for a very low cost or even better, for FREE!
Once you have received the tutorials, please remember not to share or distribute the printed or electronic copies of these bundles. We have worked hard to provide these exclusive projects for your use. If you know someone that would like to purchase the bundle, please direct them to me, or their participating demonstrator, to obtain their copy. Thanks for your support.
Leave me a comment before you hop on over to Janey's blog to see what fabulous projects she has to share with us!